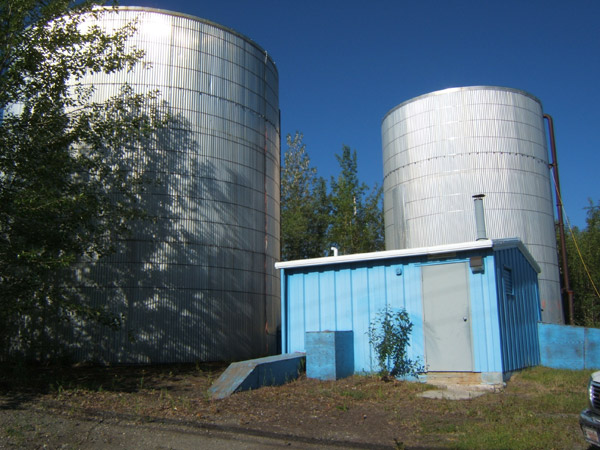 Water use by a municipality in the Yukon
We use water in our communities for drinking, cooking, toilets, bathing or showering, laundry, cleaning, and other household needs including lawn and garden watering, and car washing. Water use surveys conducted by Environment Canada over the past number of years indicate that Yukoners use consistently more water per person than the average Canadian does for residential use.
Our high rate of water use is due in part to the use of bleeders in some buildings to prevent the freezing of pipes. Most Yukoners rely on groundwater for drinking water, while the treatment of sewage varies by community.
Yukon has had small incremental population growth for some years, but an influx of immigrants or a mining boom could have an impact on small communities. Increased tourism could have a large impact on water provision and sewage in some communities. With or without growth, many communities will need costly upgrades to their water systems in the coming years due to aging infrastructure.
There is significant concern about protecting groundwater from contamination, and some researchers suggest that climate change might already be affecting groundwater supplies. Changing permafrost conditions could pose further threats to the quality of Yukon groundwater. Planners face an additional challenge, in that climate change means they can no longer rely on historical data to predict the future.