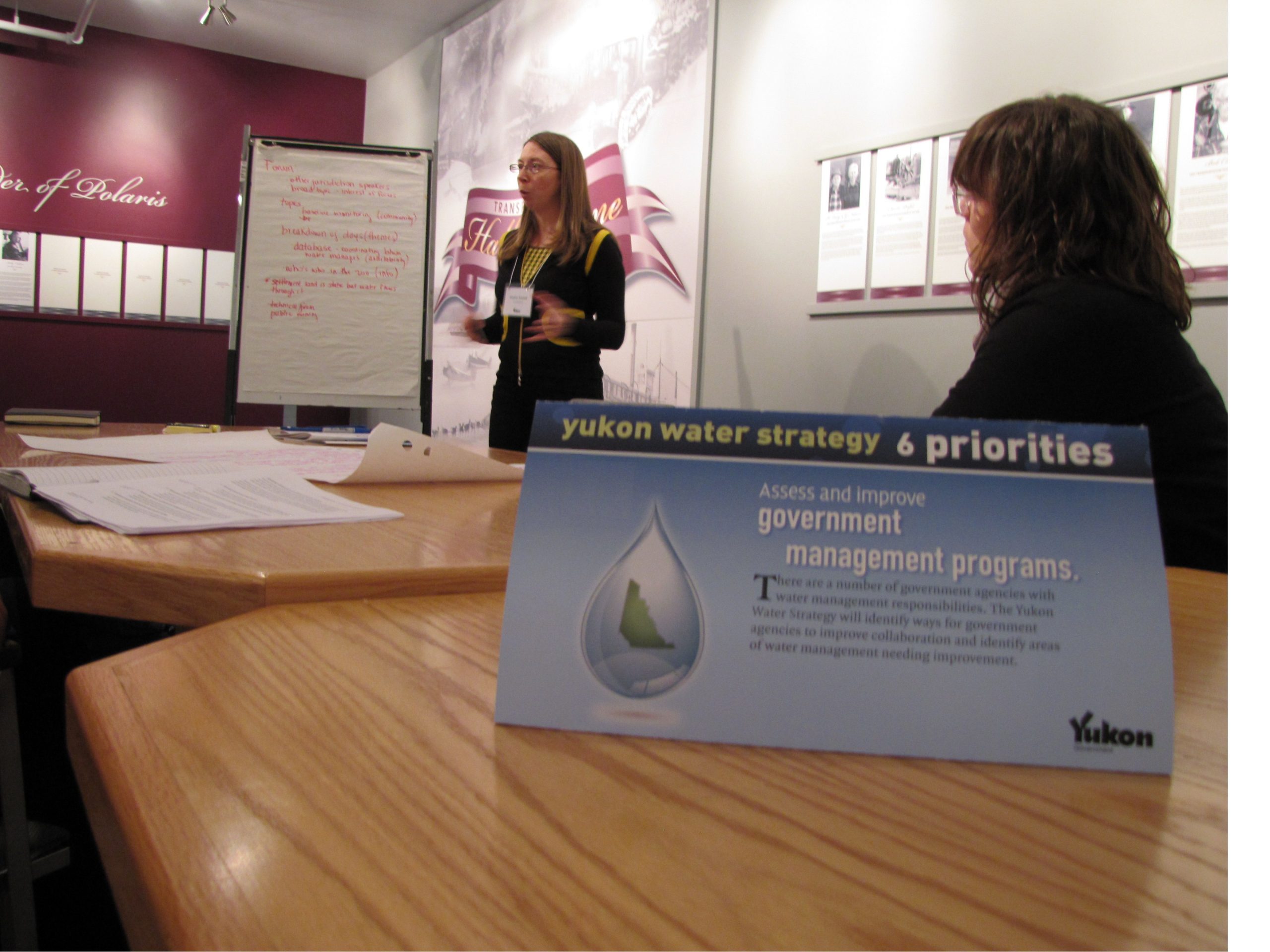 Improve Water Management Programs
Water management embraces a cyclical process of planning, developing, and enforcing water resources monitoring programs, policies, and regulations to ensure optimal use and protection of water resources. Accordingly, there are seven Yukon government (YG) departments that are directly involved in carrying out water management programs in the Yukon, which requires a range of independent and collaborative management actions by the various departments. For instance, water management programs could include management actions such as the collection of baseline water quality monitoring data, analyses for flood forecasting, or the enforcement of drinking water regulations. The Yukon Water Strategy and Action Plan was developed to strategically move these management actions forward, while enhancing and formalizing collaboration between departments and the general public.
How is the Yukon government improving water management programs in Yukon?
YG has committed to a number of actions under the Yukon Water Strategy and Action Plan that aim to improve water management programs in the Yukon. These actions fall under the following two broad areas of work:
To enhance cooperation, coordination, and collaboration with other water managers; and
To strengthen YG's water management capabilities.
YG will be taking a range of actions to fulfill its commitment to improving water management programs. For instance, YG is planning to host an annual or biennial Water Forum in Yukon in order to exchange information between water managers and concerned water users, which will enable stakeholders to collaboratively address water issues. YG is also investing in research that will better enable it to determine current and future areas that are vulnerable to flooding, which will consequently better position YG to improve its land use practices and flood mitigation investments. These are just two examples of how YG plans to improve its water management programs through enhanced communication.
Obtain a copy of the Yukon Water Strategy and Action Plan (English / Français) to learn more about the actions YG is taking to improve water management programs in Yukon.